Well, the race is on.  Finally a product that can challenge the iPad's # 1 spot: The Kindle Fire.  But is it really?  Analyst predict the Kindle Fire to be the #2 selling tablet in the market.  But it is not a tablet – said Bezos – it is a portal to the cloud.  The main difference between the iPad and the Kindle Fire is the business model.  Yes, my loyal reader (singular) let me explain:
Apple's business is simple.  Make a kick ass product for $x and sell it for $x+y.  They make money by making cheap things (yes, I said cheap things referring to Apple) and selling them for more.  iTunes is only a way to keep you from buying something else.  Amazon's business model is making a good product (sorry Jeff, the iPad has you beat) for $x and selling it for $x or even a little less.  They will make money selling you content, you know, books, apps, movies, music, etc. I know what you're thinking: "so does Apple, have you heard of iTunes?"  hmmm, let's see.
Apple reported Fiscal 2011 revenue of roughly $108B and a net income of $26B.  This was made of $21B in Mac sales, $7B in iPod sales, a mind boggling $47B in iPhones, $20B in Ipads, $2.3B in peripherals, and a meager (for Apple standards) $6B in iTunes.  On the other hand, Amazon who reported its third quarter a week later has sold $30B in the first 9 months, almost $12 of them in what they call "media".  In percentage, 6% of Apple's revenue is iTunes, whereas 40% of Amazon's is media.  Although the numbers are not directly comparable and Amazon doesn't distinguish digital from physical media (CDs, DVDs, Books), it is clear that Amazon's business is heavily weighted in media, whereas Apple's is mainly hardware, at least for now.
Another way to look at it is that Amazon's "store front" is the Kindle in all its forms, more comparable to Apple's stores that to the iPad itself.  Charging $200 for the Kindle Fire is like charging cover to enter an Apple store (kind of what Costco does).  So it is logical to expect that Amazon will not make money on the store front alone since it is really designed to attract customers to by its media products.
Now this is just the beginning of a new Tech rivalry, kind of when Android launched caused Apple to unfriend Google.  iCloud is a direct competitor to Amazon's media store and Kindle Fire is kind of a competitor to the iPad.  The movie gets more intriguing with all the rumors of Amazon launching free smartphones, again as portals and Apple doubling down on iCloud in iOS5 and beyond.  How will it unfold? don't miss 2012 – 2015, where 2 of the most revered tech companies go at it cloud to cloud.
But, my dear reader, if you accidentally stumbled upon this blog for investment advice, be forewarned that you're not getting it.  Apple (AAPL) has$82B in cash and is trading at 14 times earnings. Amazon (AMZN) has $6.5B in cash and trades at around 103 times earnings.  You tell me where would you rather put your money?  Of course, don't forget one of tech's fave companies: Google (GOOG) with $42B in cash trading @ roughly 21 times earnings who is about to close the acquisition of Motorola Mobility (MMI) with one of the most impressive IP portfolios in the industry and the capability to develop state of the art hardware and kind of the "inventors" of the cloud.  In other words I'll wait it out.   I would sell a share and a half of Apple to buy an iPad and a share of Amazon to buy a Kindle Fire and use my free Google account to access both.
The media battle, in this blogger's humble opinion will be won outside the cloud; on a desk negotiating with media companies that are old fashion and do not understand or particularly care about technology. Better content will win and getting the right terms for the producers is what will be the key.  All 3 have done it and have done it well.  It might just come down to who executes best …
Enjoy.
It is all over the news that Apple (AAPL) surpassed Microsoft (MSFT) market capitalization last week becoming the largest tech company from that metric perspective.  The question is which one is more expensive?
Assume you have $500 to invest and you are trying to decide which one is a better bet.  Let's see.  On June 10th, Microsoft opened near $25 and Apple near $250.  So you could buy 20 MSFT or 2 AAPL.  So what are you really buying with your hard earned bucks?  Based on the prior 12 months and latest financial statements these are the numbers (rounded):
AAPL:  revenue $51B, Net Income $10.7B, Cash and Short term investments $23B, and a market cap of $227B (908 M outstanding shares).
MSFT: revenue $59B, Net Income $17.2B, Cash and ST investments $39B with a market cap of $218B (8720 M outstanding shares).
So if you buy 2 shares of Apple your $500 buy you $112 in revenue, $23.50 in NI, and $50.70 in cash.  Microsoft's 20 shares are $135.3 in revenue, $39.4 in NI, and $89.4 in cash.  In other words, picking one metric, let's say cash,  Microsoft is trading at 5.6 times cash, Apple at 9.8 times cash.  That is 1.76 times more expensive!
Now, let me throw Google (GOOG) into the mix, just for kicks:  Google was trading at around $480 with a market cap of $115B (240M shares).  Revenues of $25B, Net Income of $7.1B, Cash $26B.  You can buy 1.04 GOOG, meaning $108 in revenue, $30.8 NI, and an impressive $113 in cash (4.44 times cash).
So you tell me which one is more expensive?  I know, I know, this is based on past results and does not factor in growth potential, investor's sentiment, cult followers, and other factors.  But for the same reason it clearly paints a picture of which company is more favored by investors and which one is less.
Consider one last point:  Microsoft hit an all time high of $58.37 on December 31, 1999, Google $724.80 on December 14, 2007, and Apple hit $272.40 on April 26, 2010.  Investor's favoritism has been shifting over time.  What's next for all these three?  If I knew, I wouldn't be blogging about it but it is definitely interesting behavior of 3 of the most traded stocks.
Quoting Scott Adams, the creator of Dilbert, "I remind you to ignore me".  By no means this is an endorsment to invest in any of these companies.  You, my fellow reader (singular) make your own judgment.
Enjoy.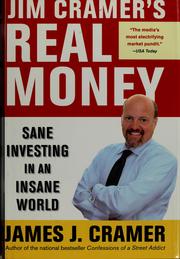 Cramer writes as he speaks: a little too cocky, self confident, straightforward, candid, and with a couple of "insider" jokes that make you think he is the only one that finds them funny. It is a great flight book (that is a book to read on a boring 6 hour flight). That being said, the book is a good collection of sane (yes, I said sane) advices for the novice and no so novice investor. His stock-picking rules are a good organized way to summarize the basics of disciplined investing / trading. I have two pet peeves on his recommendations: the way he defines diversification (which is not exclusive of Mr. Cramer), and the 5 stock limit for part time investors. Let me explain.
We hear all the time that investing in stocks is the best way to grow your money in a passive way.  Over the long run stocks have always outperformed other asset classes.  hmm…  let's see:  The Dow Jones Industrial Average (DJIA) closed at around 380 points on August 1, 1929 with a volume of some 3.8 million shares.  80 years seem like long term, right? $1000 invested in the DJIA on August 1, 1929 will be worth today, May 1, 2009 $21, 529 with a volume of around 10 billion shares.  Pretty good.  If we assume a 3% inflation rate for 80 years, it is equivalent to $2029 in 1929 dollars.   The chart on top shows our inflation adjusted grand invested in August 1929, of course backwards.  We doubled our money in 80 years! It doesn't seem like a lot, now does it?
If you are invested in a fund that follows the Dow Jones Industrial Average (DJIA) the chart on the left shows the percentage allocation you had on February 23, 2009 by index component.  You may think you are diversified, which is true, but you are by no means balanced.  10% of your investment is in IBM shares and less than 1% is in GM.  Although you may be thankful for the latter it makes the point that you are not balanced at all.  This has to do with the way the DJIA is calculated.  Diversification is all you hear from Cramer to Orman to your local financial adviser. The indexes, major indicators, or SMIS (Security Market Indicator Series) like the Dow Jones Industrial Average (DJIA) or S&P500 are a sure way to diversify since buying into them means buying 30 or 500 companies from technology to financials to automotive (good luck with the last two).  That is fundamentally correct. However, the way the index is calculated is the trick, especially in times of turmoil like the present.
Continue …